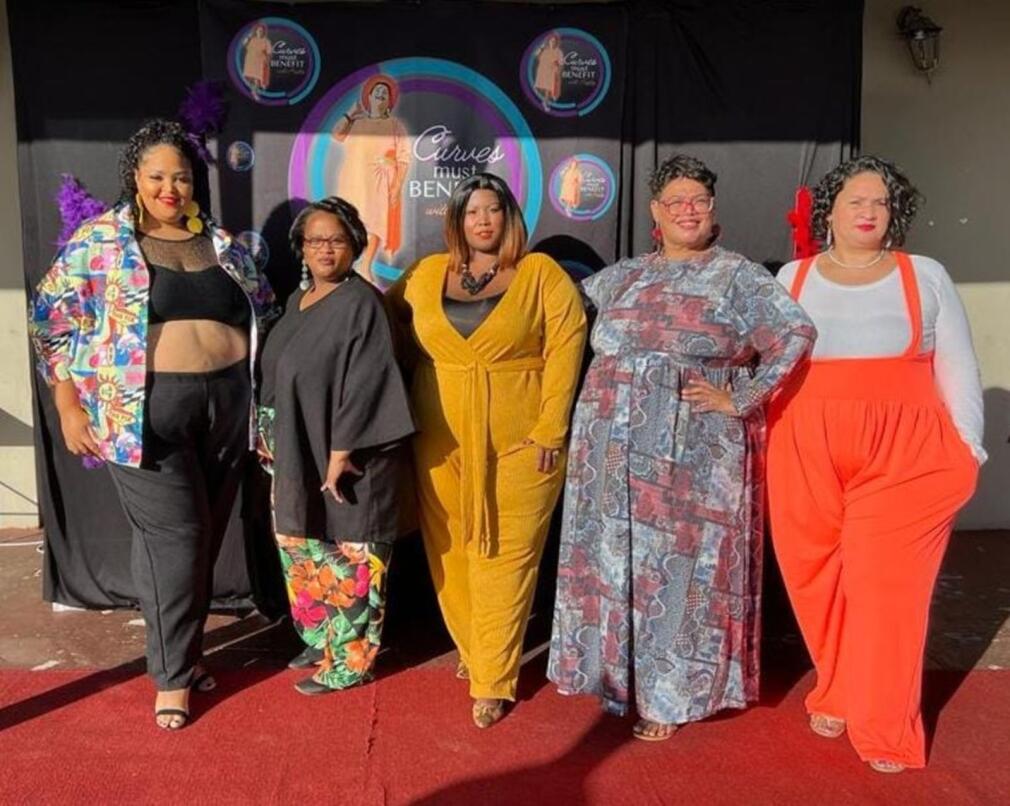 A movement which aims to inspire body positivity held a camp where women could talk about the challenges they faced while being in an environment that encouraged them to embrace their bodies just the way they are.
The Curves Must Benefit movement hosted the camp at Jacana Lodge in Zeekoevlei from Friday May 13 to Sunday May 15. The movement was founded by Westridge resident Hayley Goliath, 43, ("Curves Must Benefit movement inspires body positivity" Plainsman, November 24, 2021).
At the camp they held motivational talks, had fun photo shoots, fitness sessions as well as a fashion show, showcasing three designers who cater for larger and more curvy women.
"I realised that women need an opportunity like this to be real with their feelings as so many times we hide behind a smile but inside we are broken. This camp gave many women the opportunity to be free and honest with their feelings. These camps are so important and needed," she said.
There will be many more camps in the future and on Saturday October 29 Curves Must Benefit will be hosting its second fashion show for the year.
Abidah Dixon Mohamed, 54, from Elsies River said she went to the camp because "I could let my hair down and put on a swimsuit, you know".
"When you look at a woman, you see the outside but you never know what they had to go through in life," she said.
Carlynn Claasen, 35, also from Elsies River, said through her involvement in the movement and the camp, she had learned to love herself.
"I've seen women with amazing stories. I didn't once feel uncomfortable. This should be done for all women as they need to know how powerful and loved they are. I needed to know that," said Ms Claasen.
Samantha Green, 41, from Zeekoevlei said she attended with her sister who is a "complete introvert".
"I am so glad I ended up going. The ladies I met, the intimate pillow talks that made me realise I'm not alone in what I've been through and the things I struggle with…" said Ms Green.
She said she had learnt that she is beautiful and sexy and "that I am as beautiful as a size 8 woman or size 48 woman".